I leave in just a few hours to shoot Ellice's wedding to Johnny in beautiful Marrakech, Morocco. But I promised a few sneak peeks before I left, so it looks like sleep will have to wait for the plane. I wasn't able to get images worked up for all the weddings I have yet to blog, but I was able to work up images from eight weddings that I thought you might enjoy. For those of you whose weddings I have yet to blog, please know that I will blog your weddings soon. This is just all I had time for before I left for my trip. I hope you enjoy the images (presented in no particular order of importance, because all my clients are equally fabulous). 🙂
Anika & Shardul
Soka University
Decor and coordination by Smita Mohindra / Ethnic Essence
– Photographer's Note: Though I brought sunscreen for this Soka University wedding, I forgot to put it on, and I ended up with the world's worst sunburn. Luckily, Anika and Shardul were just total sweethearts for all three of their events, which made it a little easier to bear all that peeling a week after their wedding. Be sure to check out the custom-made Indian outfit that Anika's dog wore to the Menhdi (last photo).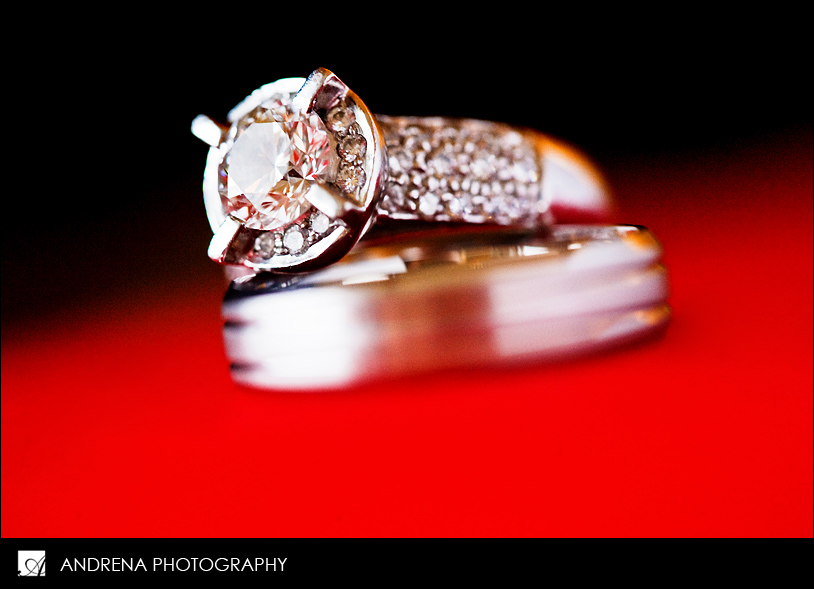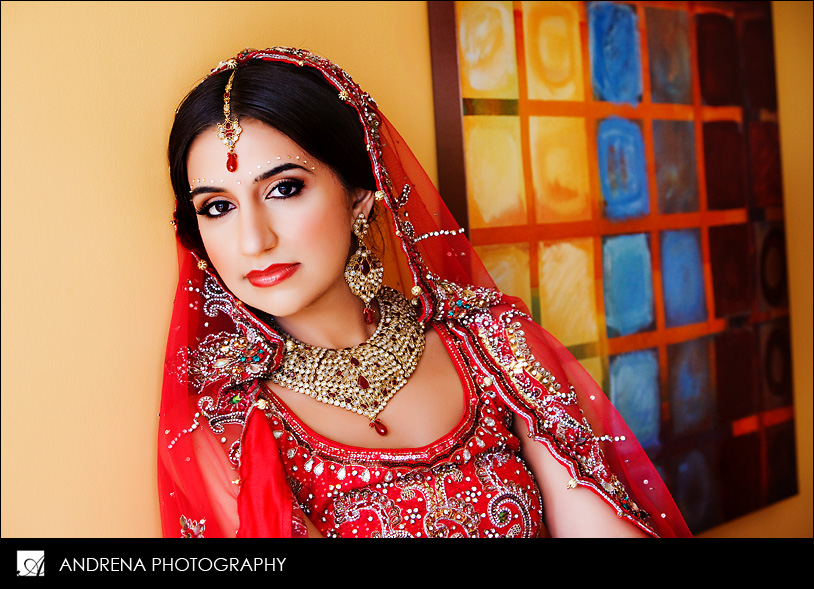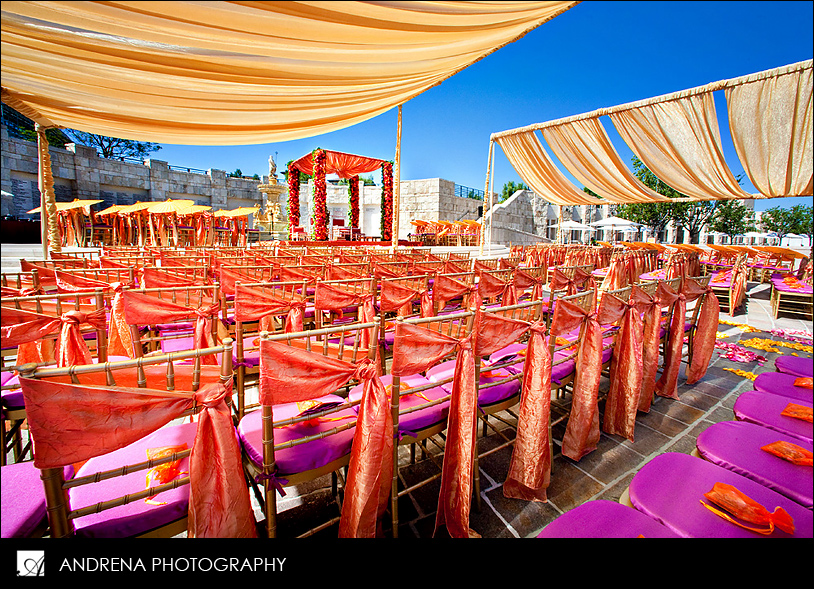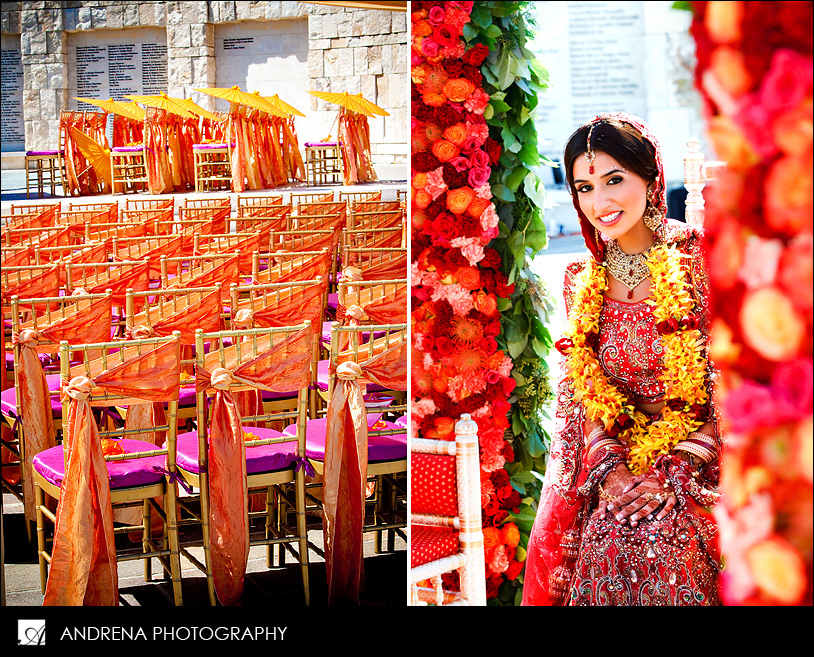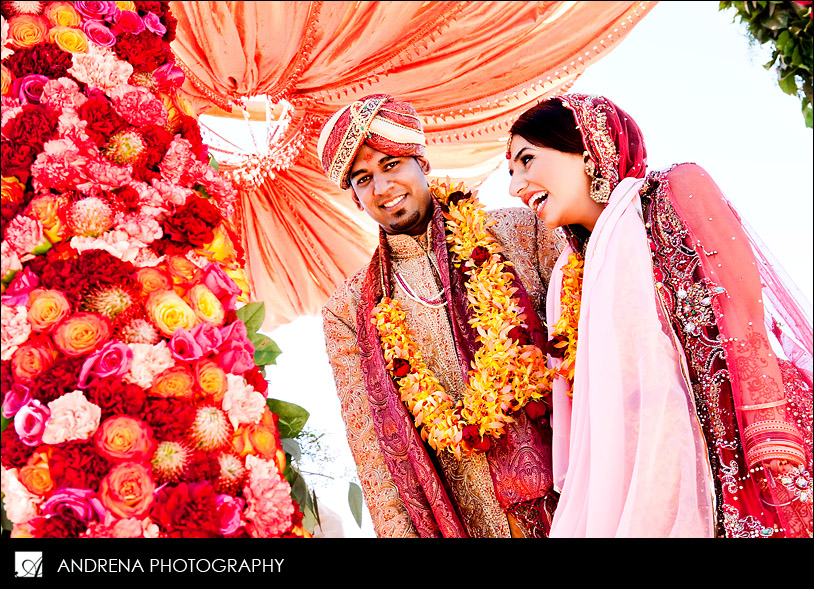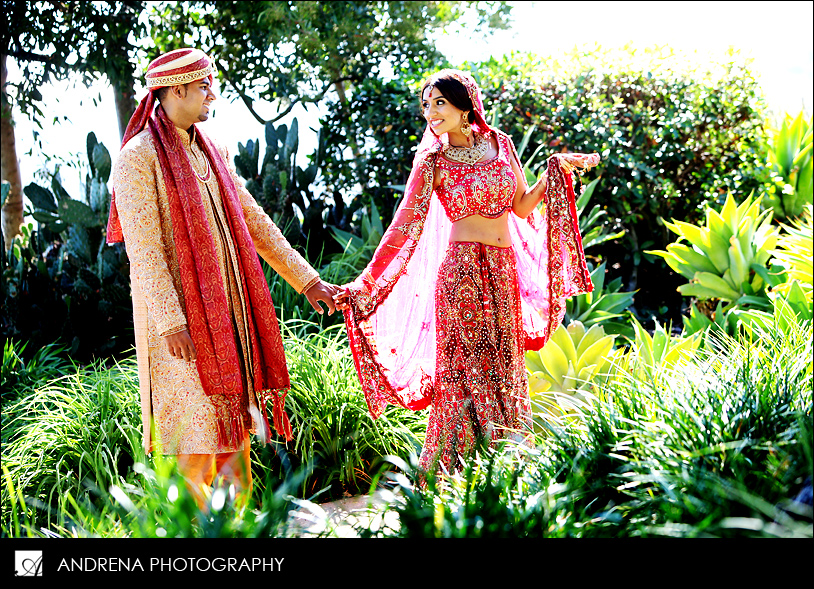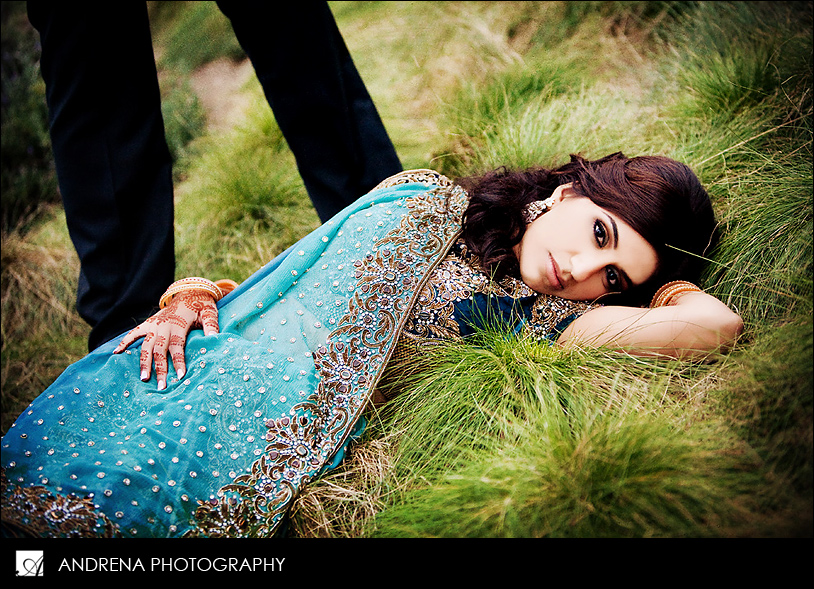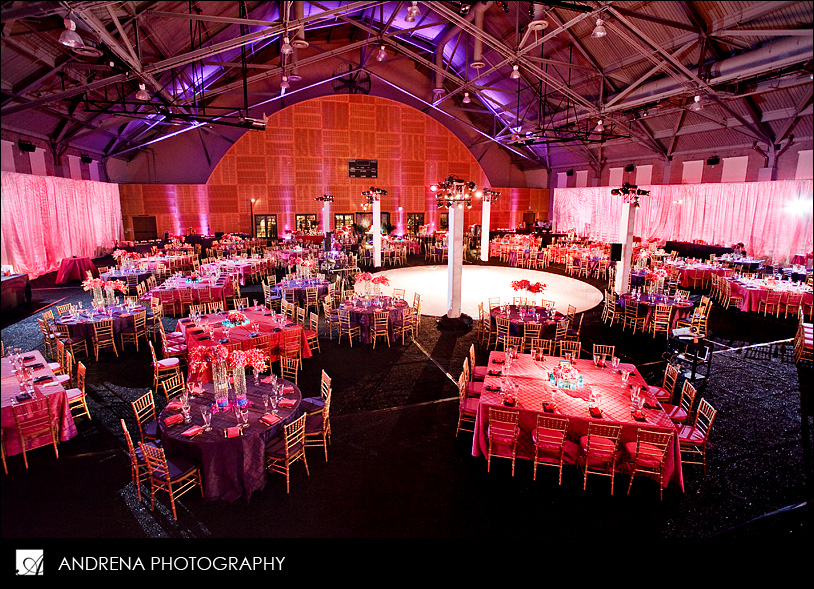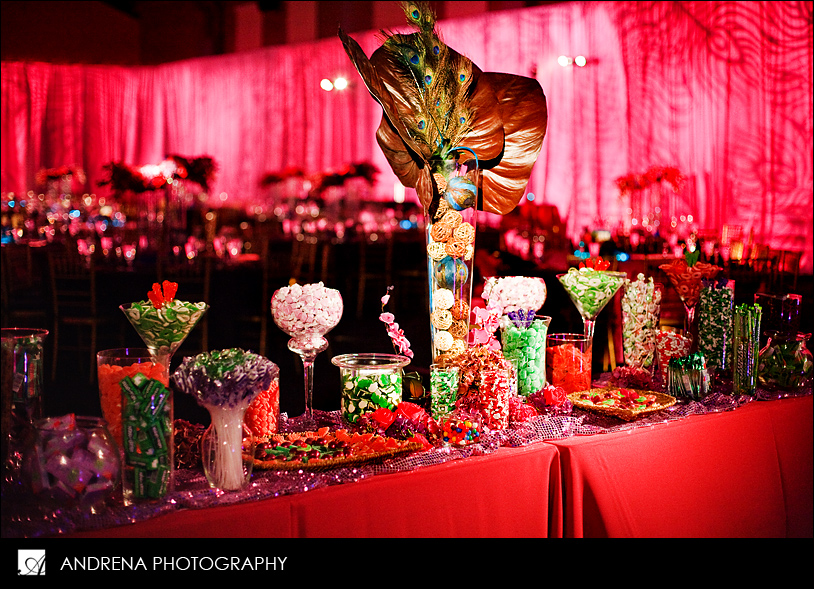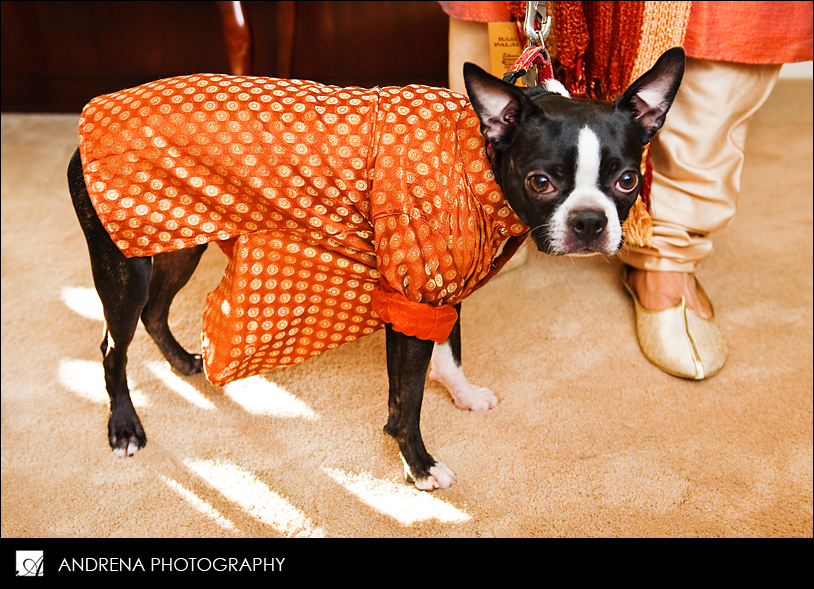 Jennifer & Dave
The Hotel Figueroa and California Institute of Abnormal Arts
Photographer's Note: This. Wedding. Rocked. And I mean, literally. After a lovely wedding at the beautiful moroccan-style Hotel Figueroa, this couple and their guests took a break, then met back at the California Institute of Abnormal Arts for performance by four bands . . . including Dave's band, Soul Trash. I'll definitely have to do a full blog posting on this punk rock wedding. Jennifer was just a dream to shoot, and Dave's matador pants were just uber-punk. I feel a bit like Jennifer's a long-lost sister, and I know we're going to be friends for years to come (parallel lives and all that). Thanks again, guys, for the lovely Edible Arrangement. Such a nice surprise, and so thoughtful. 🙂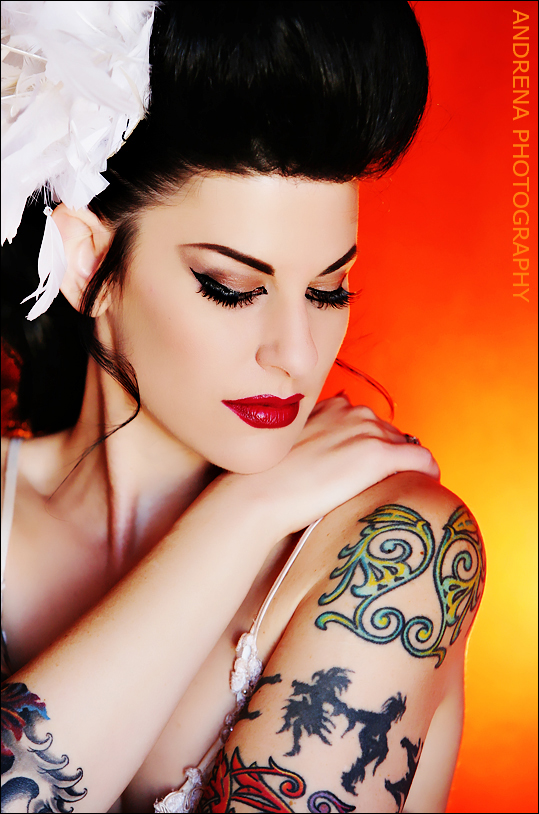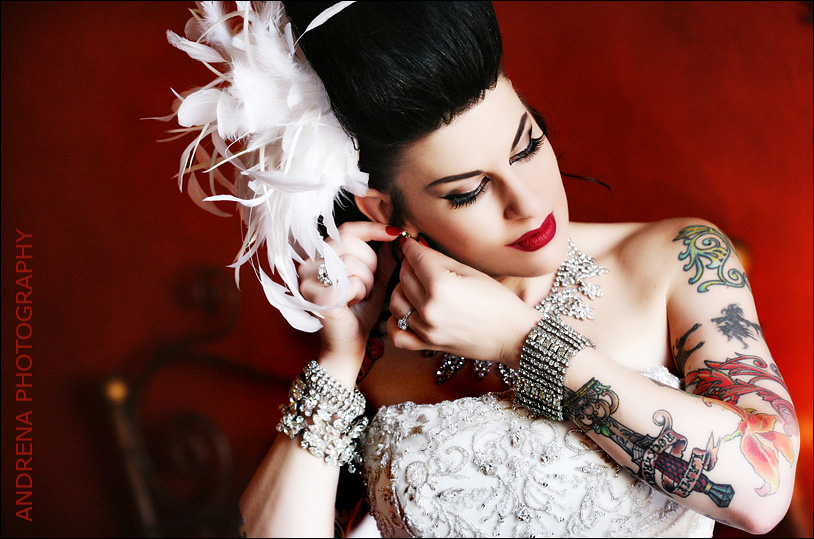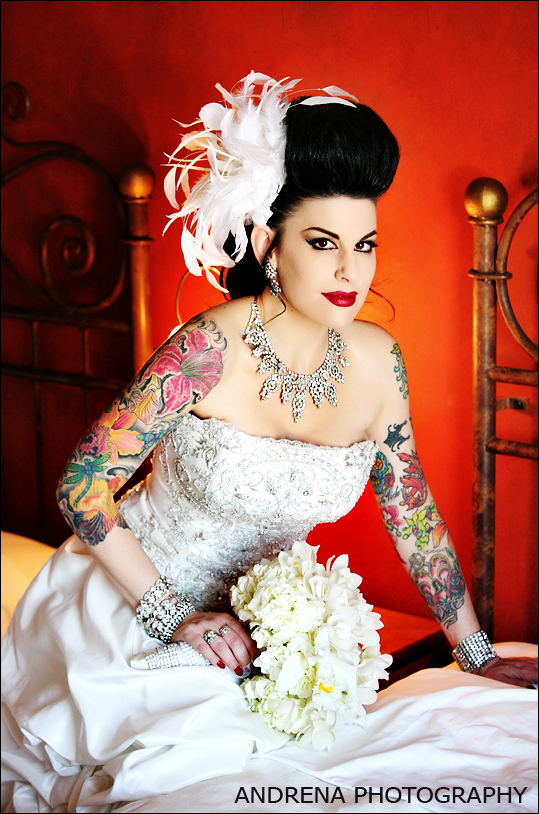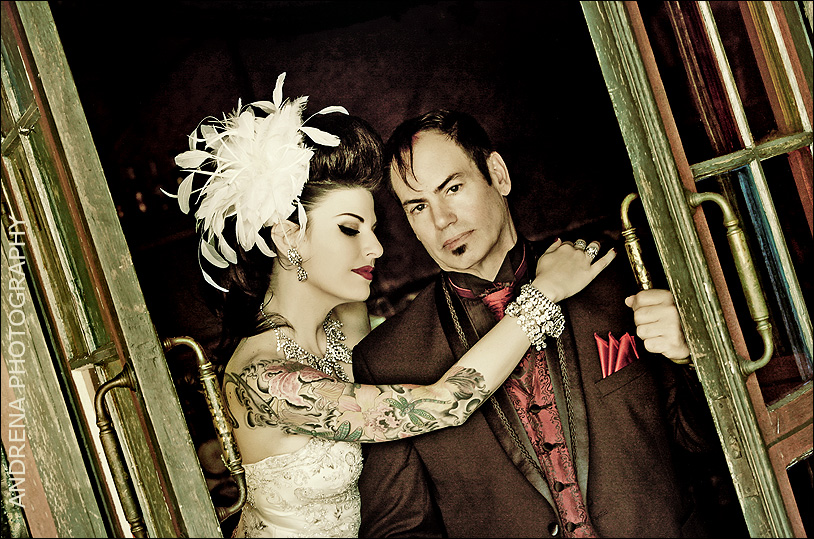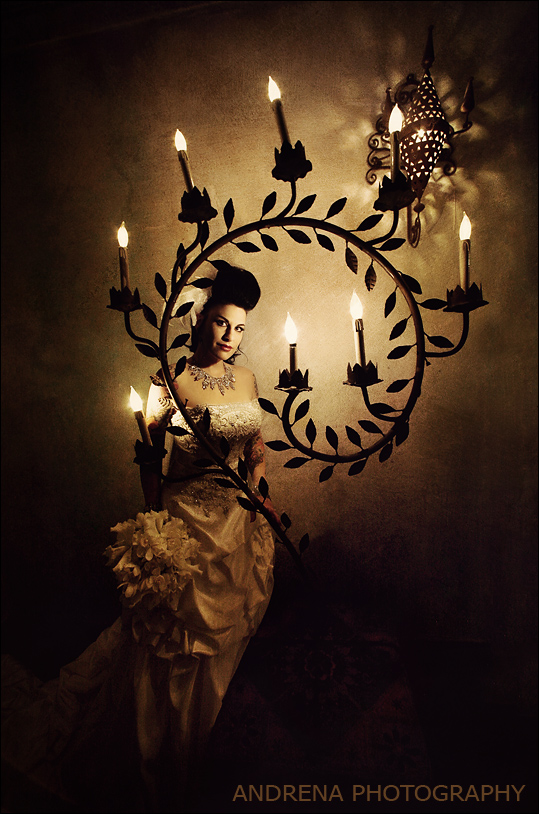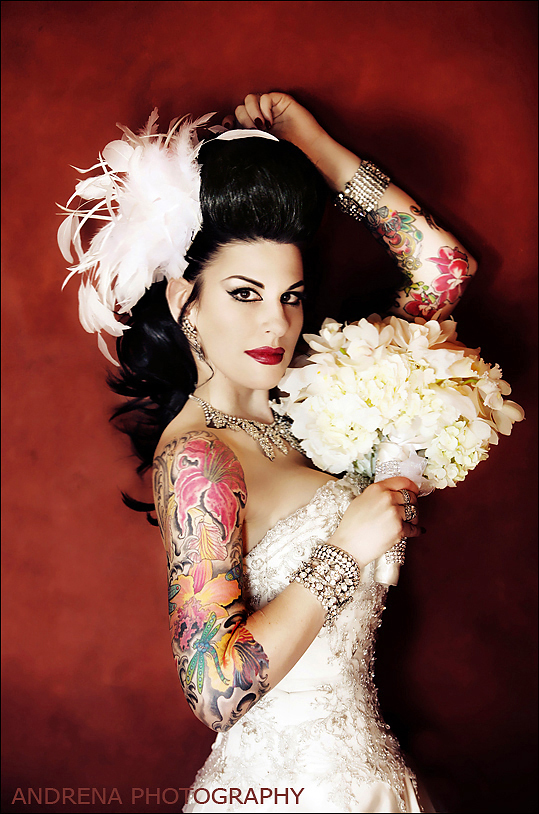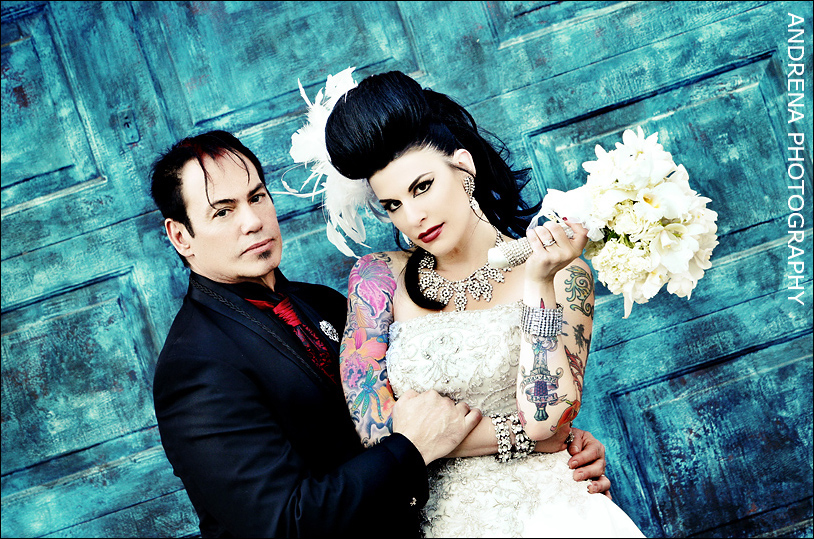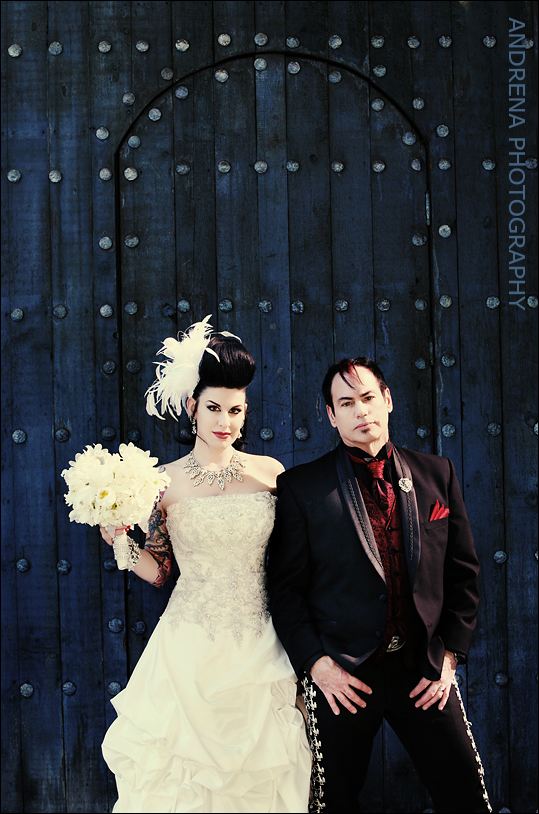 Payal & Rohit
Sangeet: SLS Hotel
Wedding: Beverly Wilshire Hotel
Coordination: Jonathan Reeves / International Event Company
Florals: Inna at Butterfly Floral & Event Design
Photographer's Note: There was way too much going on at this wedding to be adequately covered by a sneak peek, so I'll be doing another entry on this wedding sometime within the next month. You might have seen this wedding on your local news, as Rohit's baraat atop an elephant marked the first time that an elephant had been in Beverly Hills for more than 15 years.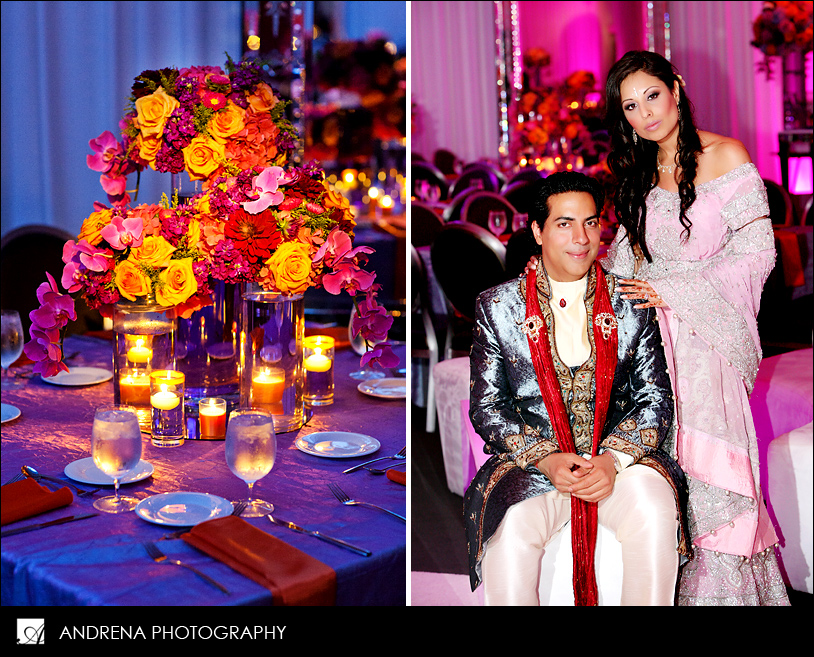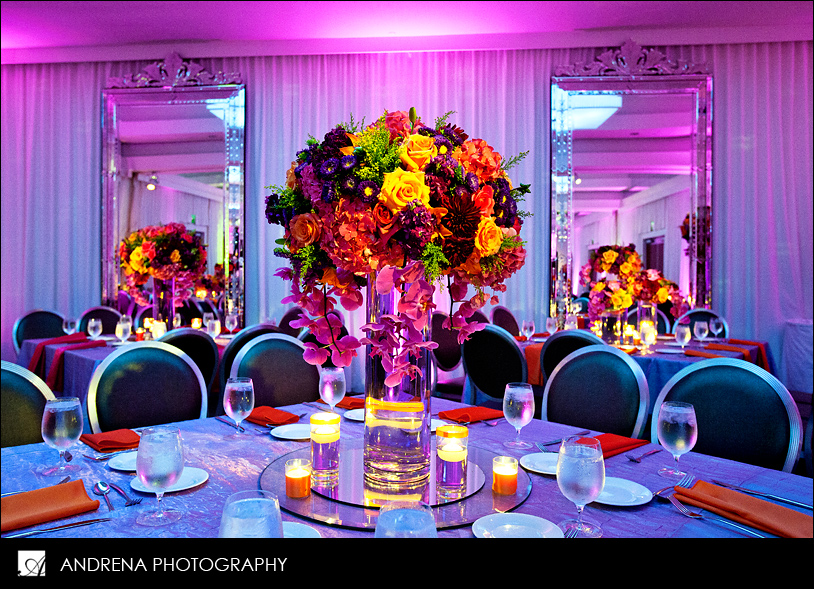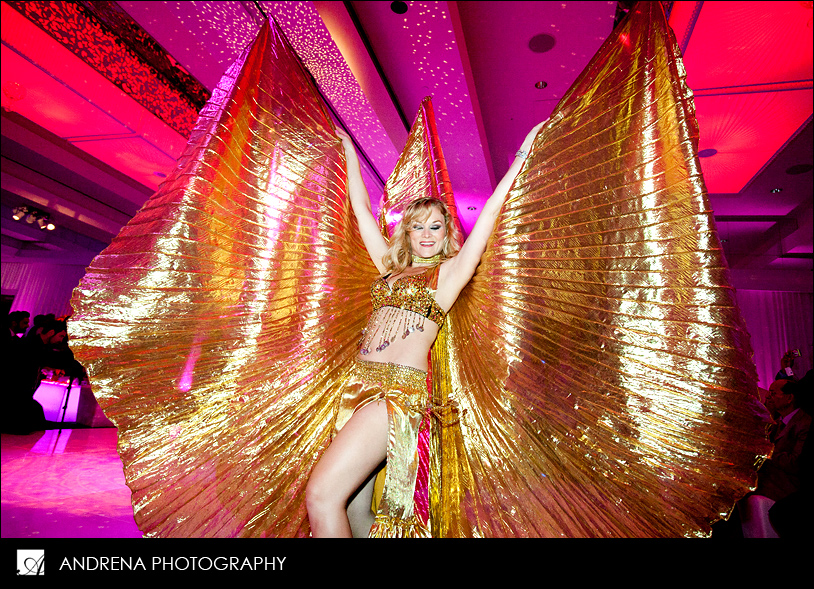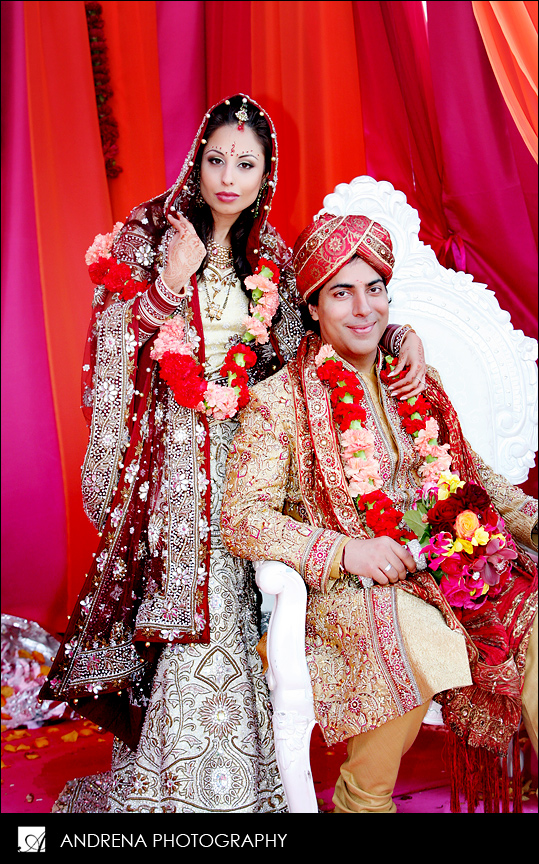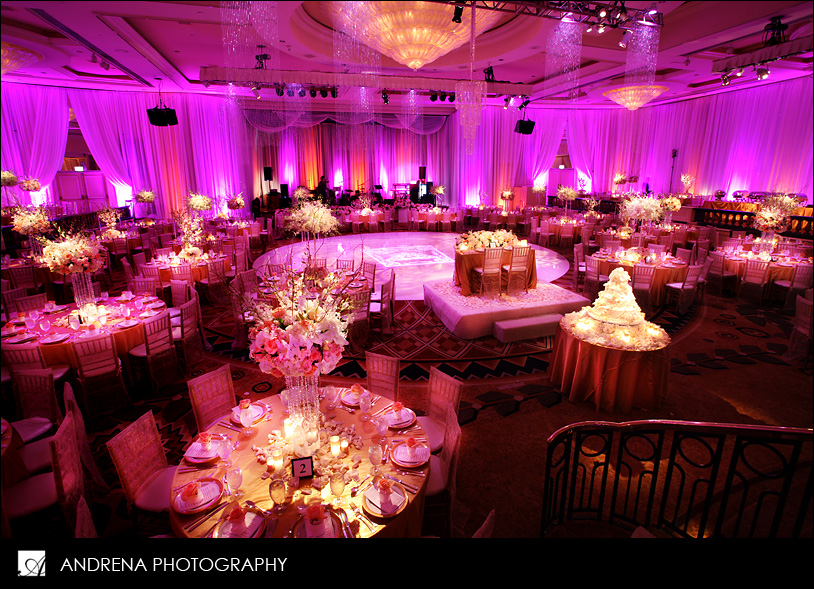 Shayla & Mike
The Ace Hotel & Swim Club, Palm Springs
Decor and Coordination by Joey Lizotte / Artisan Events
Photographer's Note: Just wanted to share a few photos from Shayla and Mike's day-after session, as well as their cool reception setup at The Ace Hotel's Commune. Love Love Love that bow!!!
Fun fact: Shooting an Ace Hotel wedding is awesome, and so is the fact that the Ace Hotel is now using one our decor images (from this wedding) on their web site.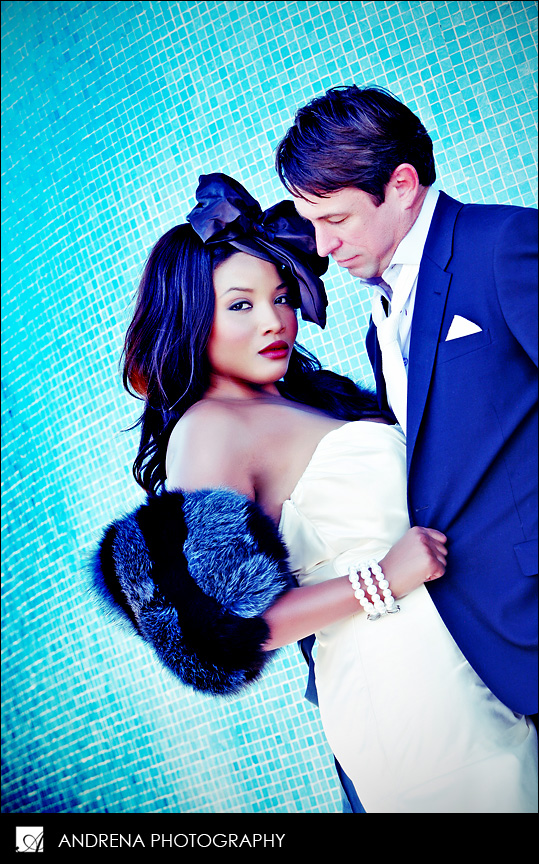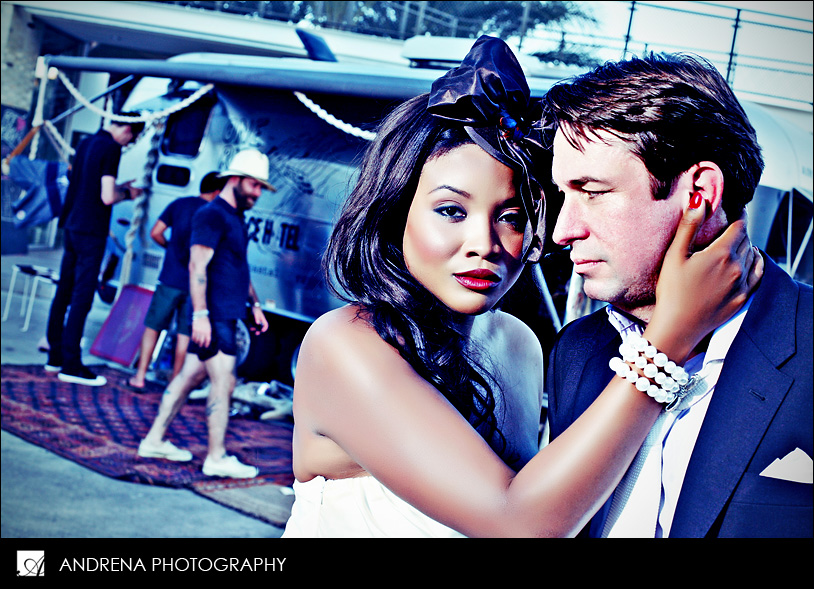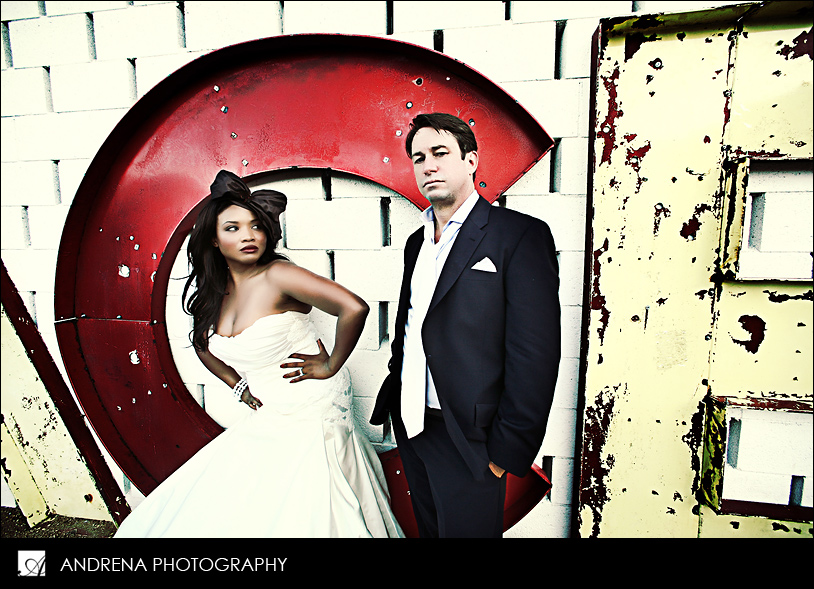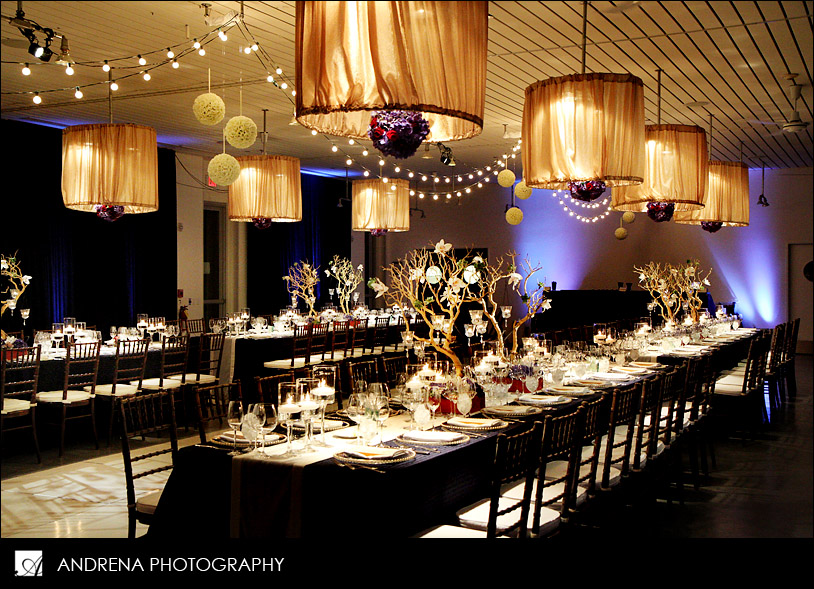 Durgha & Randy
A Private Residence
Photographer's Note: Durgha and Randy had a traditional Sri Lankan wedding at a private residence. The day was full of love and tradition, and the couple was a joy to work with. Durgha holds a special place in my heart because she got her album image choices to me three days after I released her wedding gallery online. She thus holds the all-time Andrena Photography record for fastest turnaround of an album. Go, Durgha! You rule! I'm going to send you a present. Maybe I'll have to make you a trophy. Or send some chocolate. Either way, you deserve a present. And I'm so glad you love the album so much. 🙂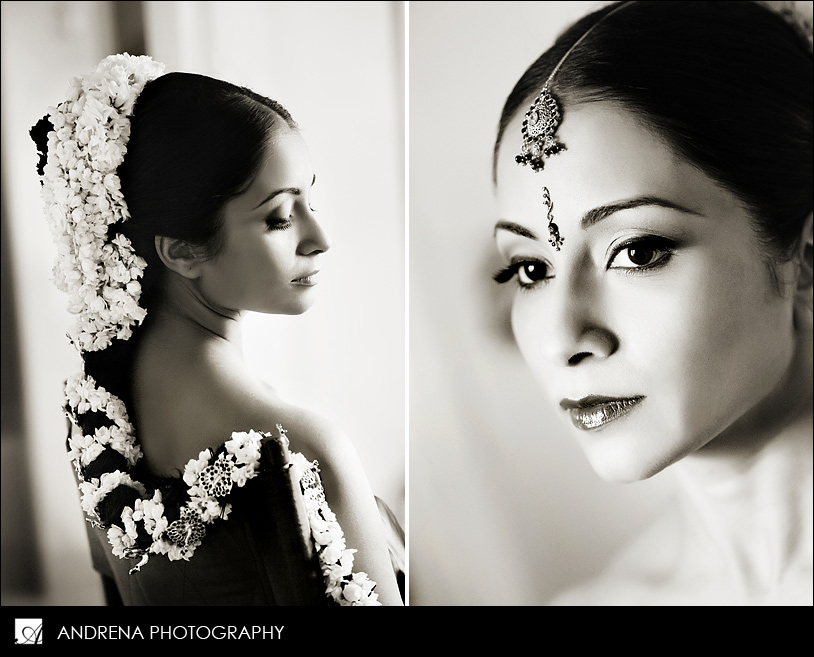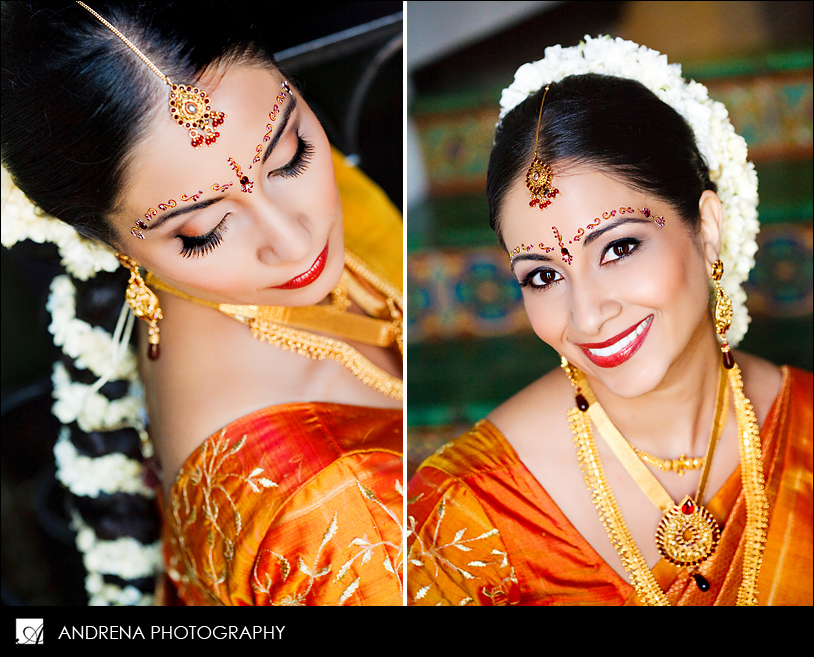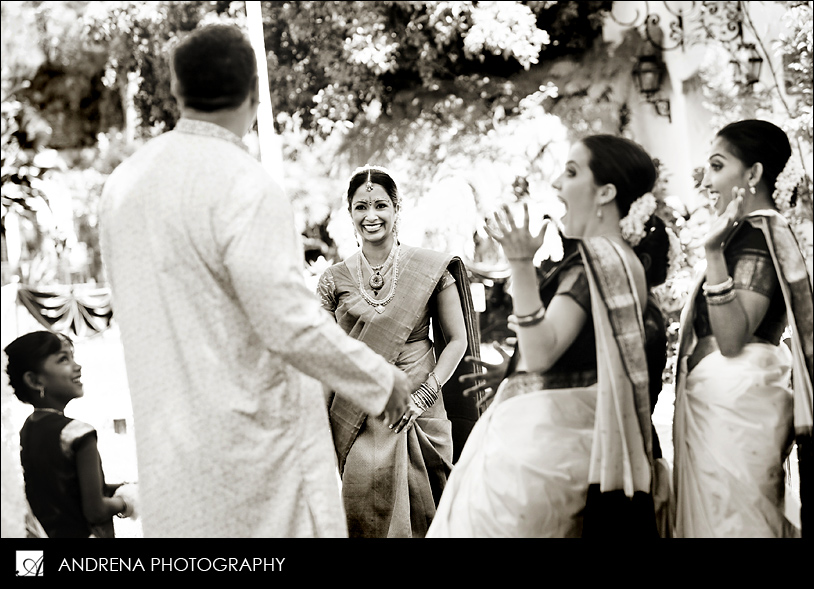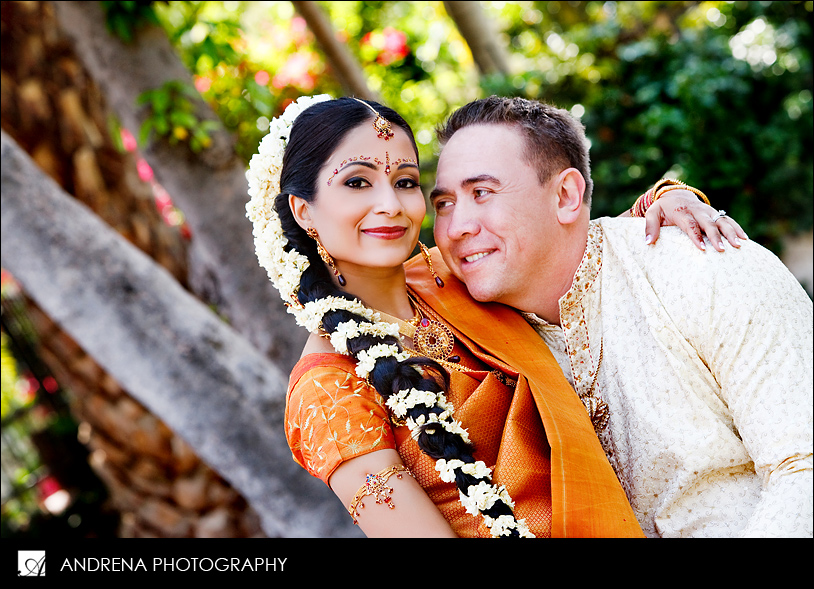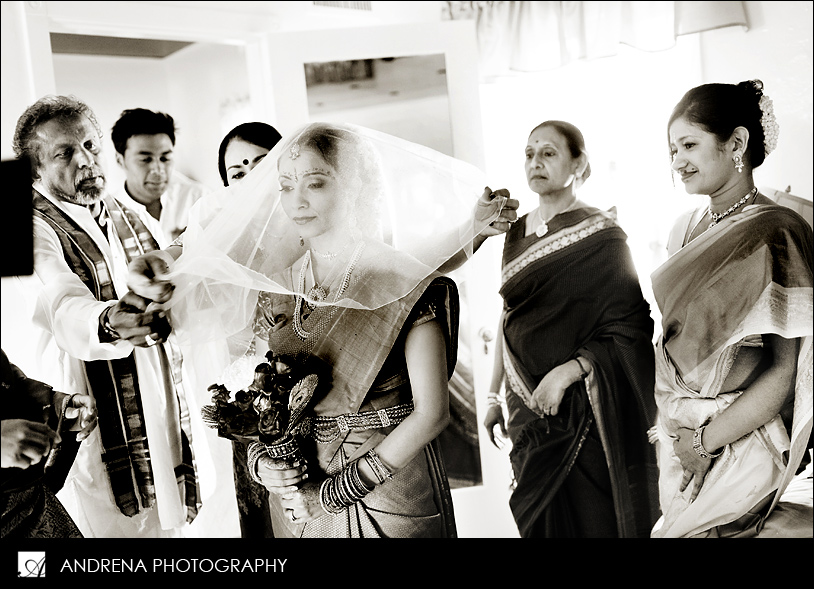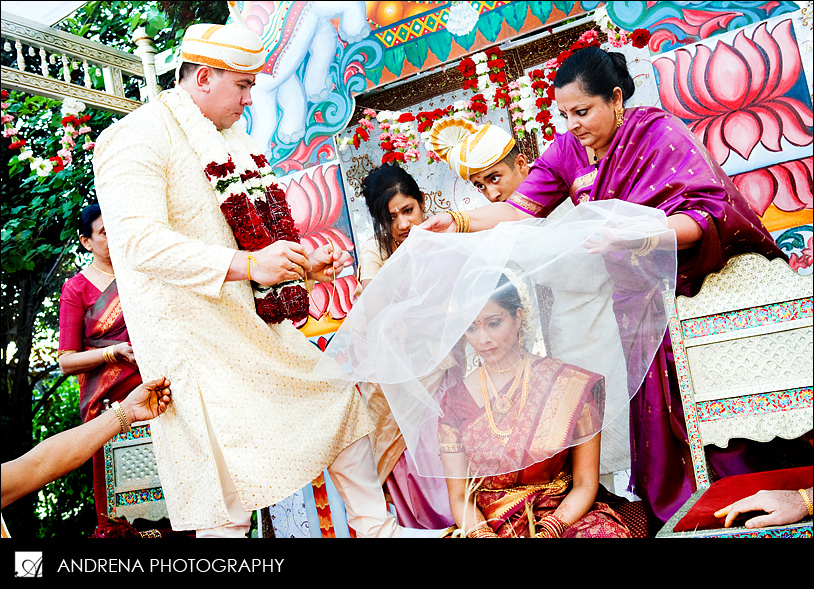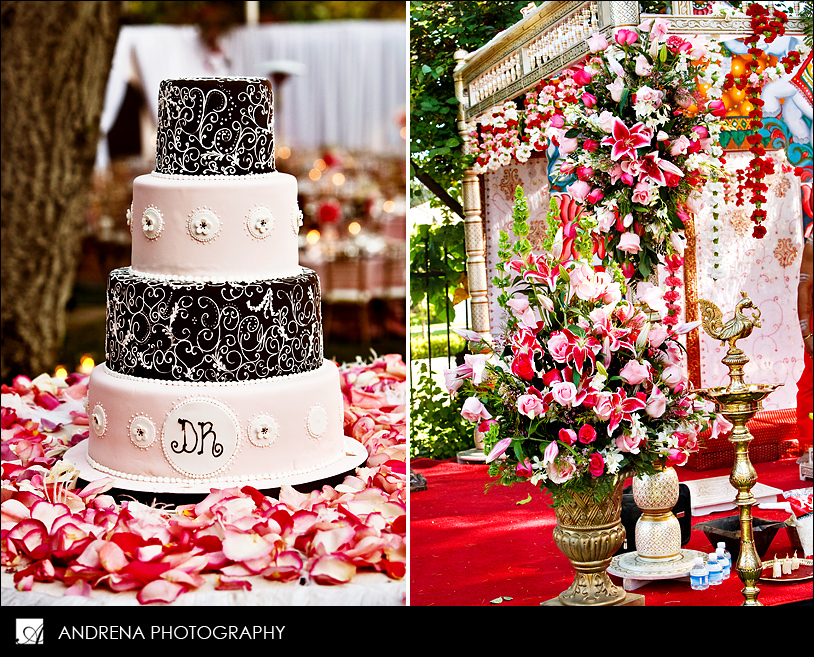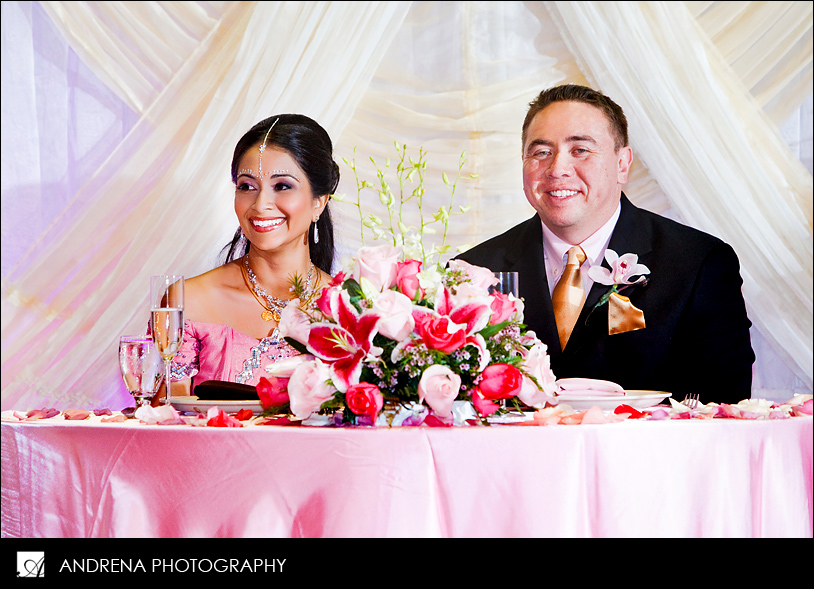 Jennifer & Farbod
Ritz-Carlon, Marina del Rey
Photographer's Note: Jen and Farbod's lovely Jewish wedding featured a chuppah just dripping with white orchids, and the ballroom was filled with white flowers contrasted by purple uplighting.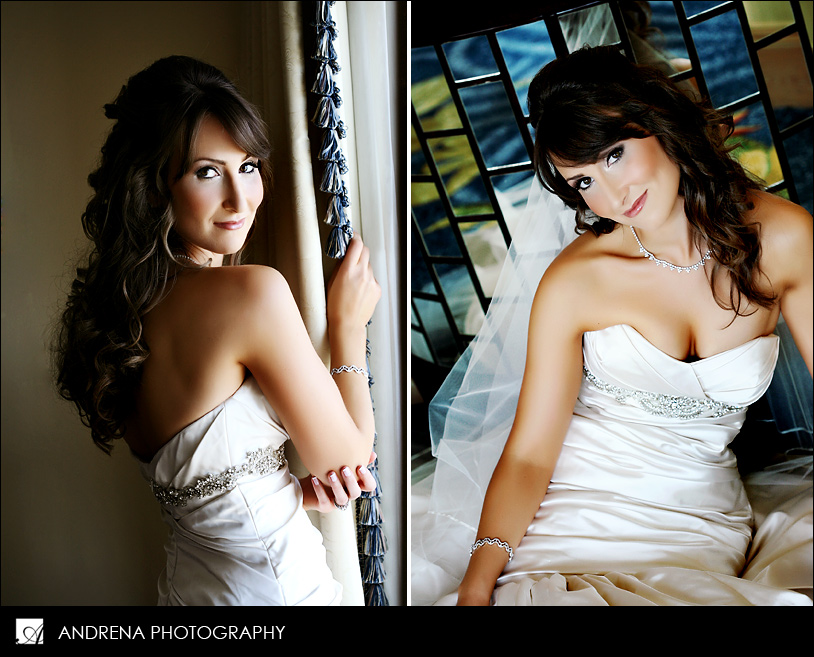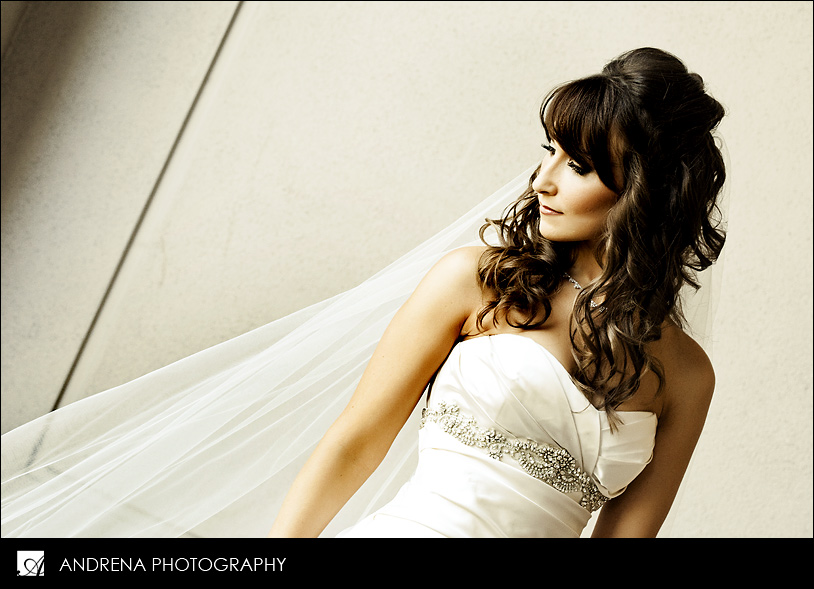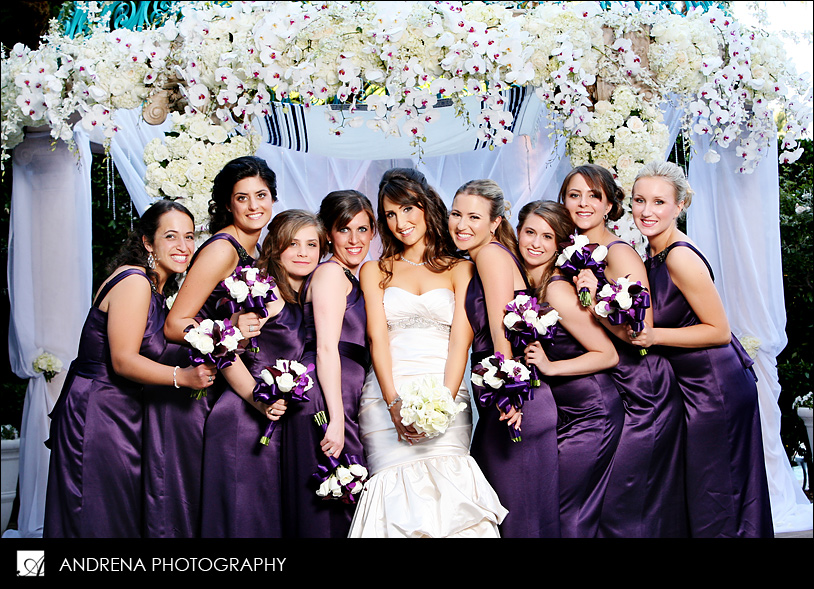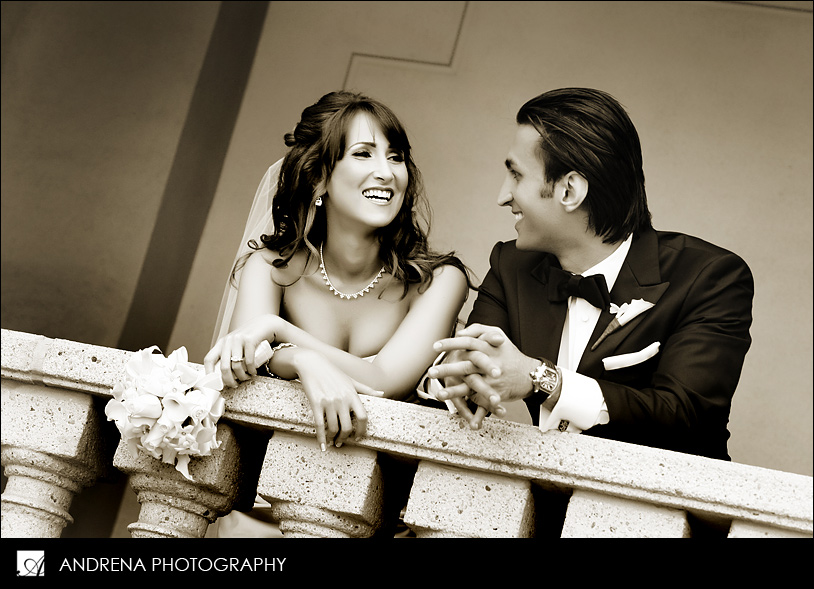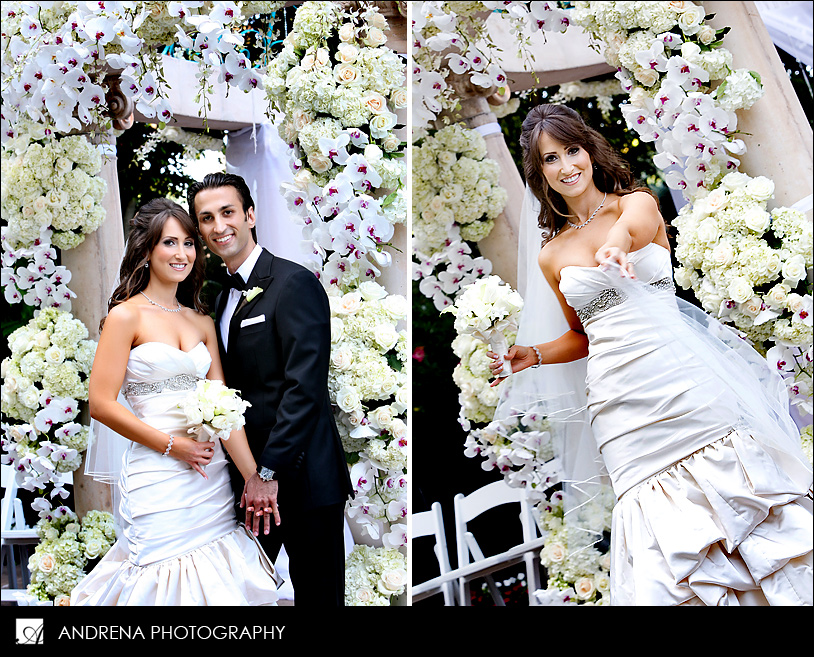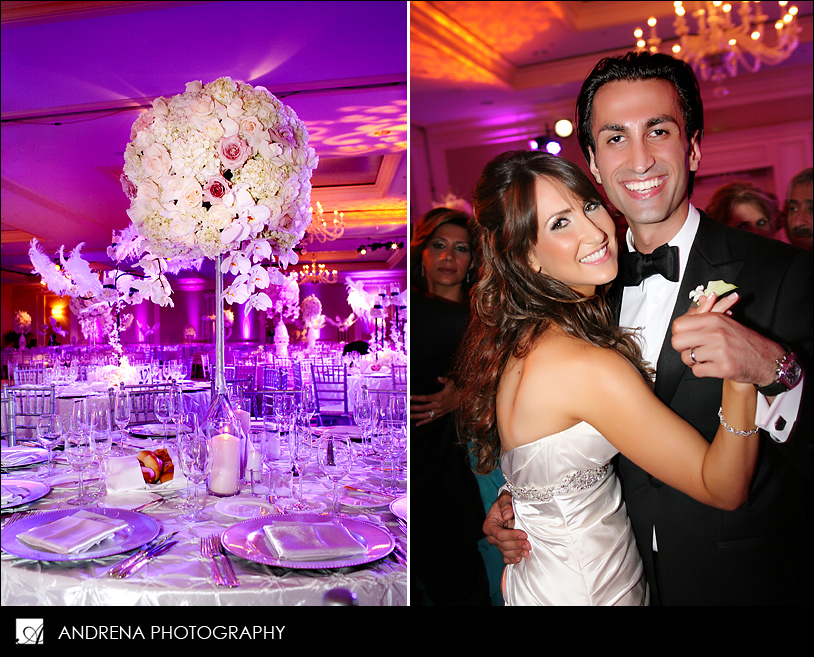 Reshma & Amit
The Richard Nixon Library
Decor & Coordination by Smita Mohindra / Ethnic Essence
Photographer's Note: Reshma is as cute as a button, and Amit is utterly smitten. As I've said before, it's all over his face. Such an adorable couple. Be sure to check out the cool horizontal organization of their cupcake cake.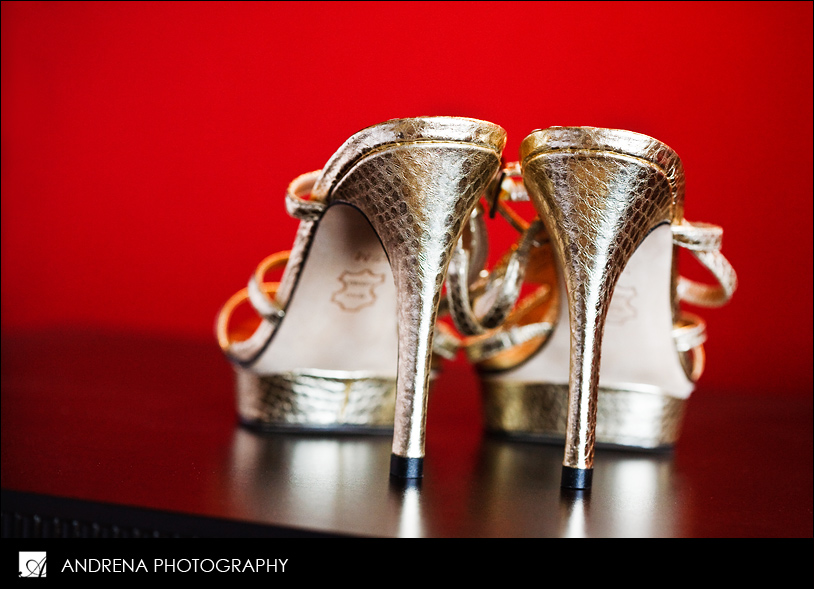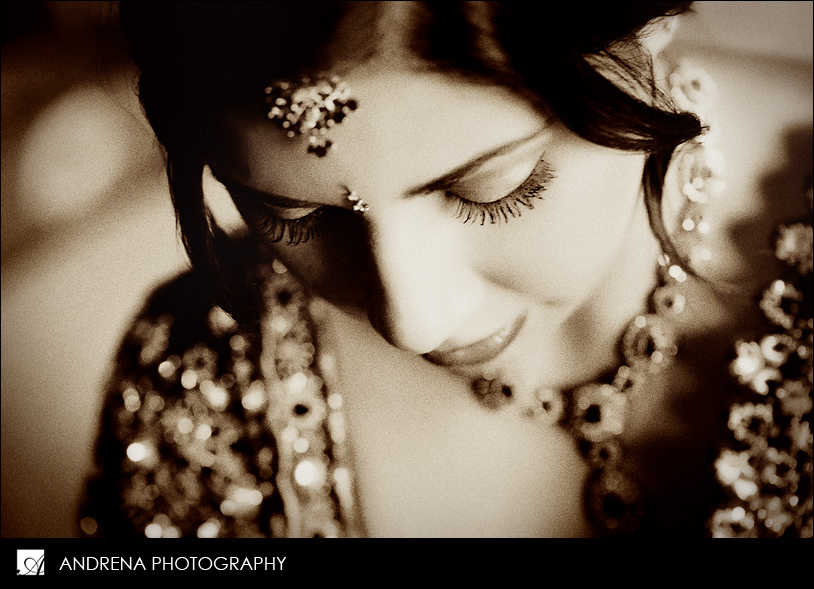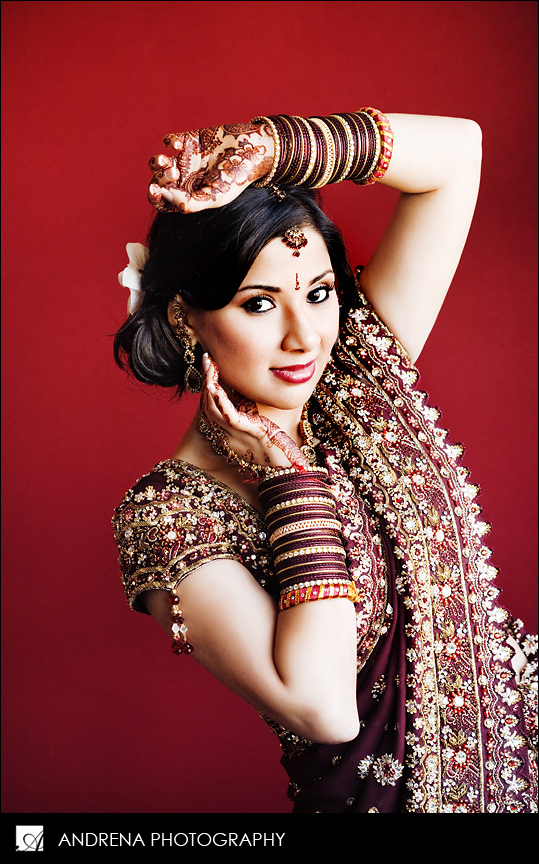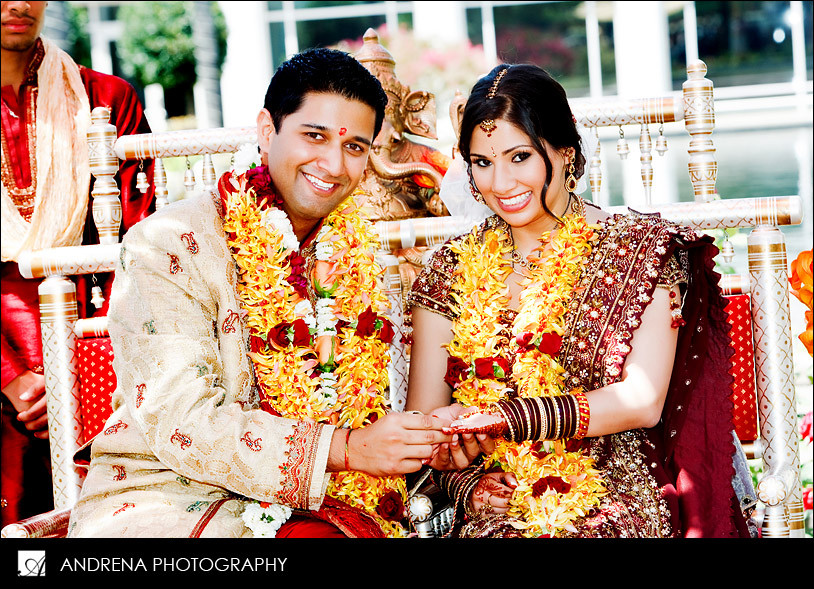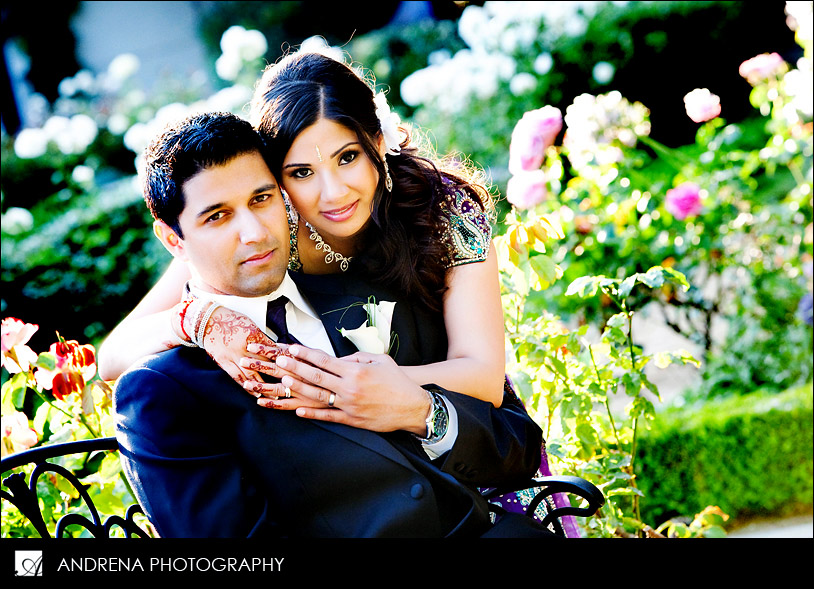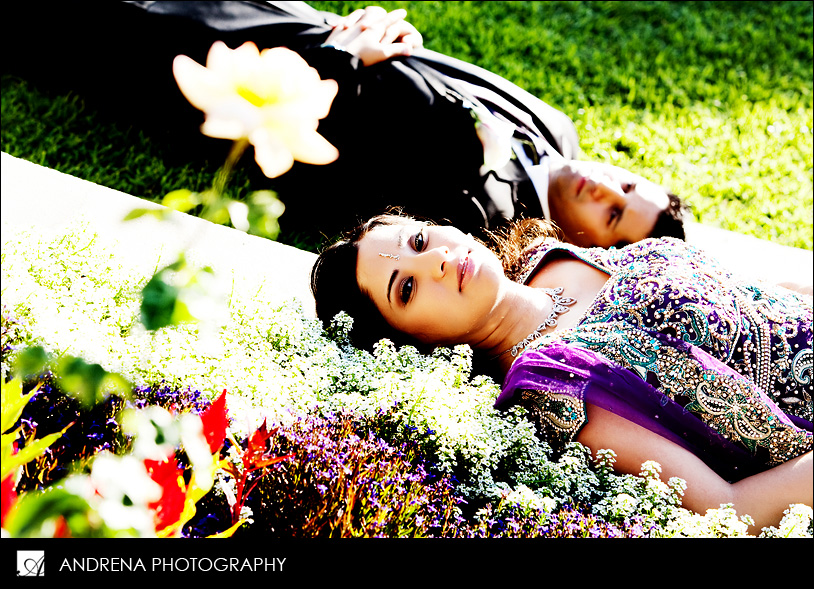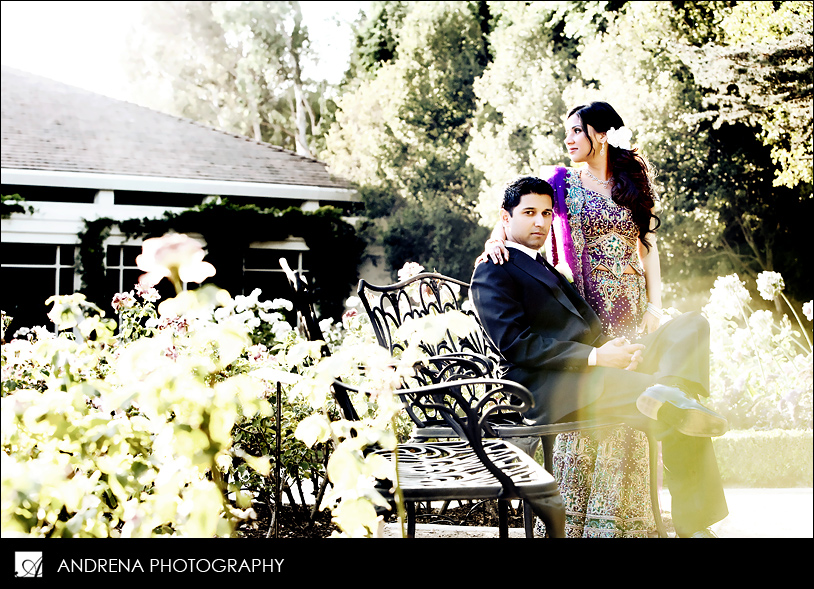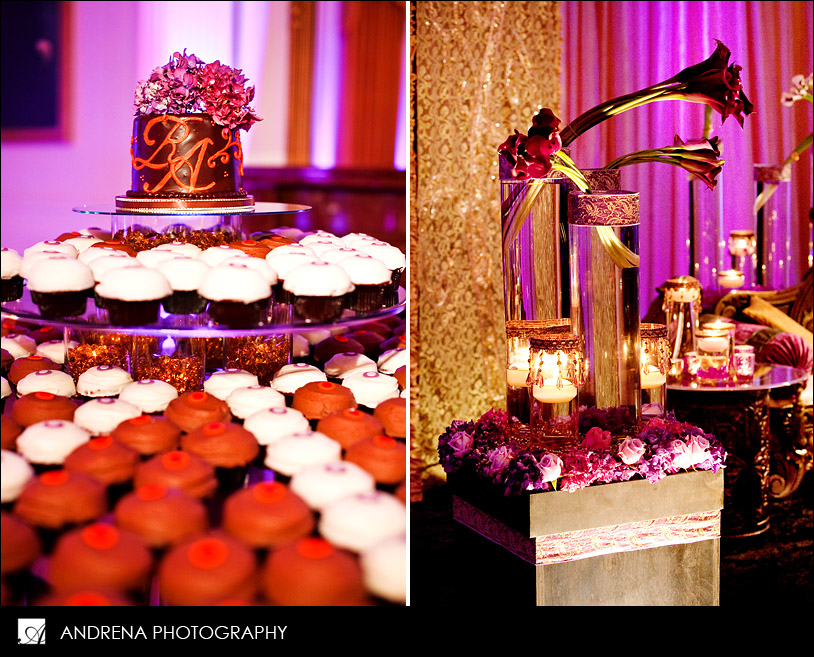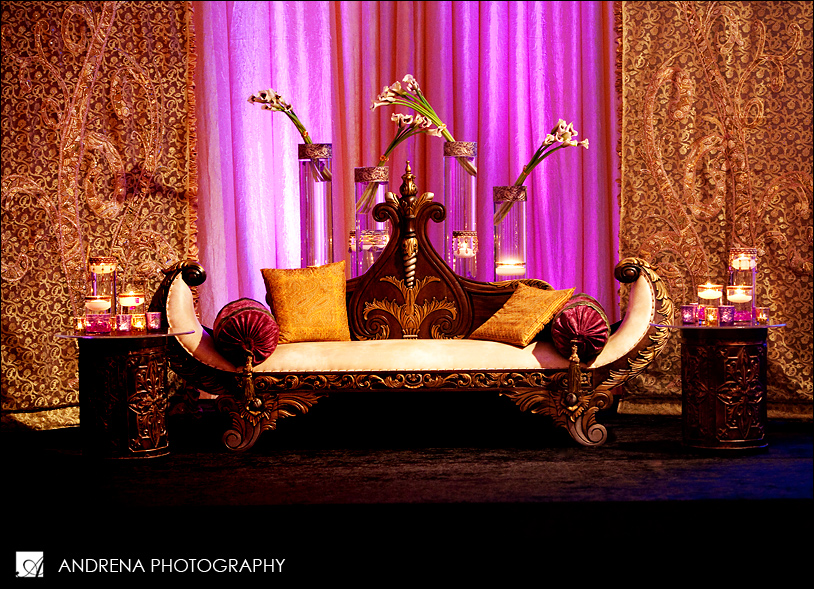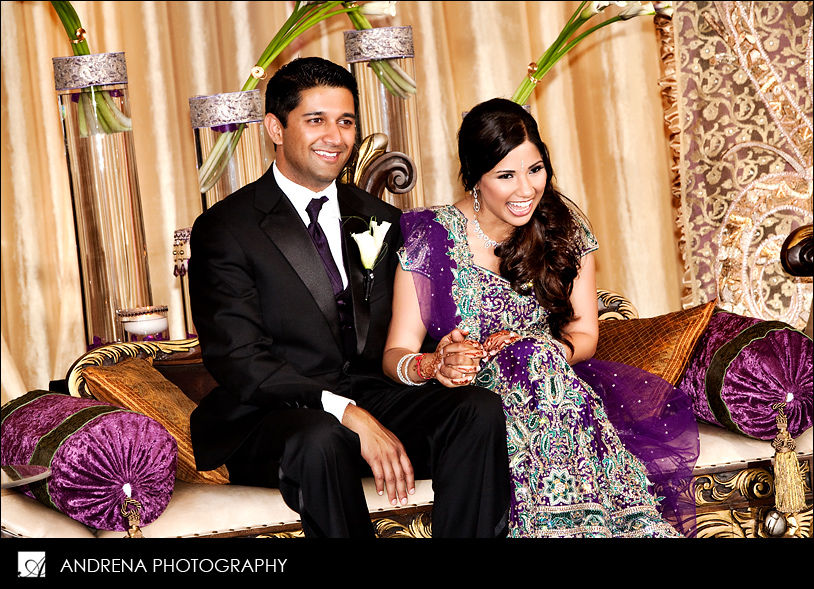 Anya & Igor
A Private Residence
Photographer's Note: Anya and Igor had a small, personal wedding — just bride, groom, officiant and me. I was even the witness.